---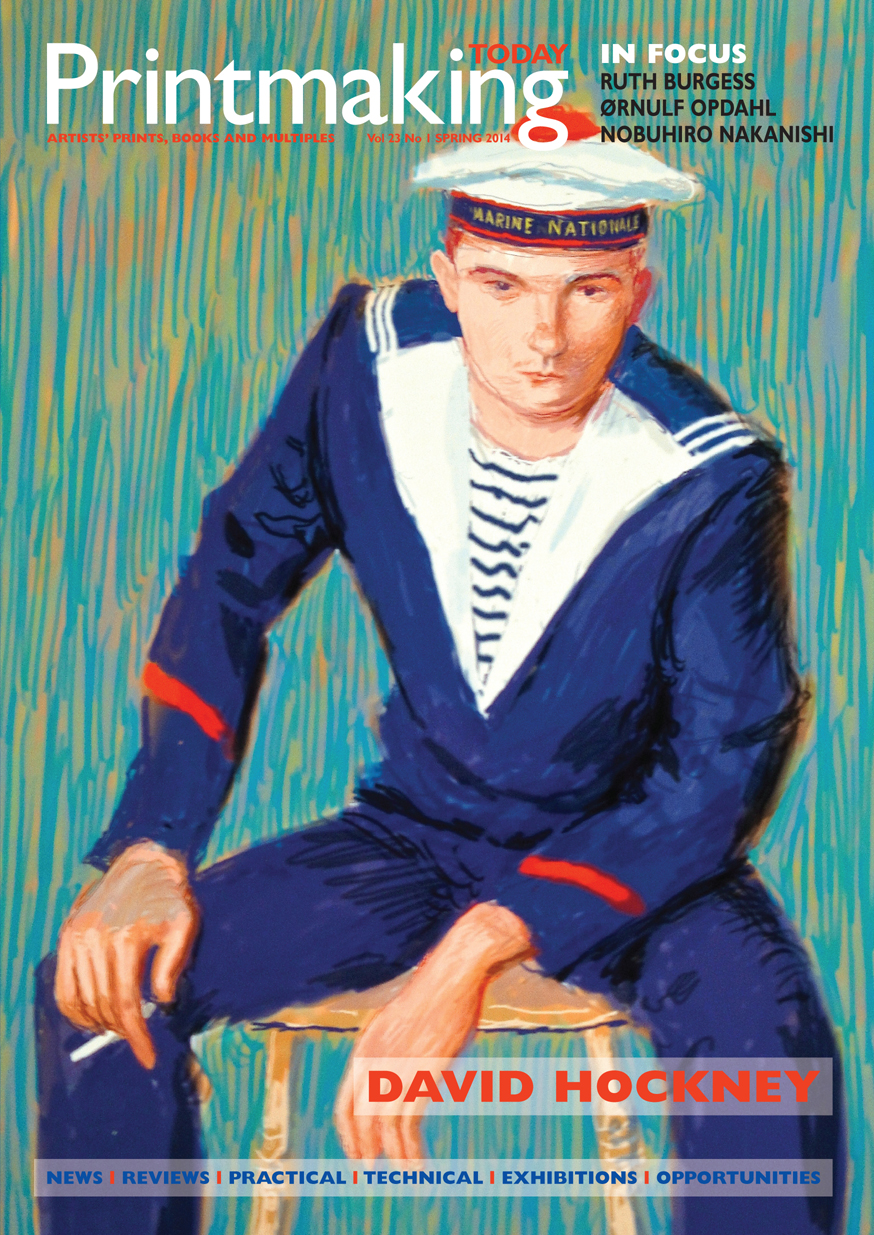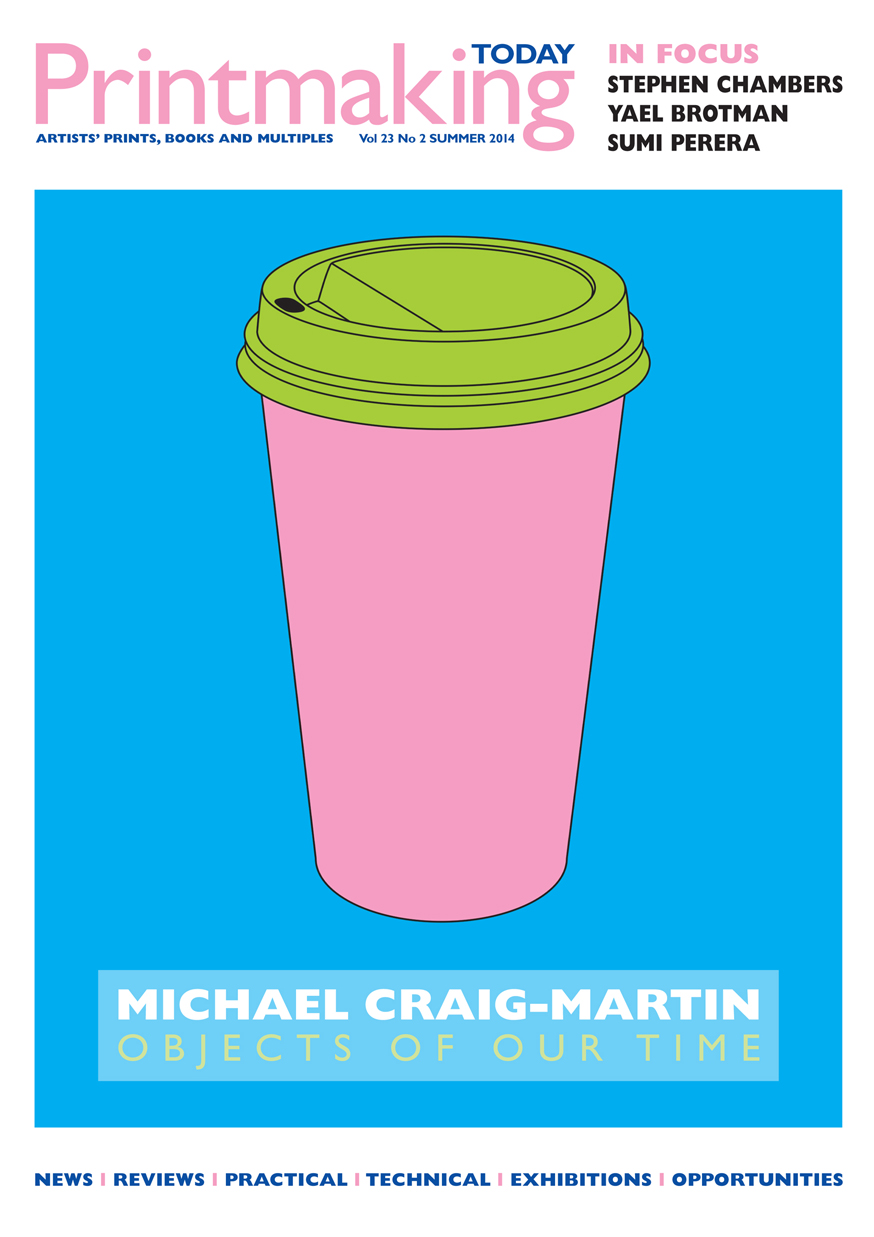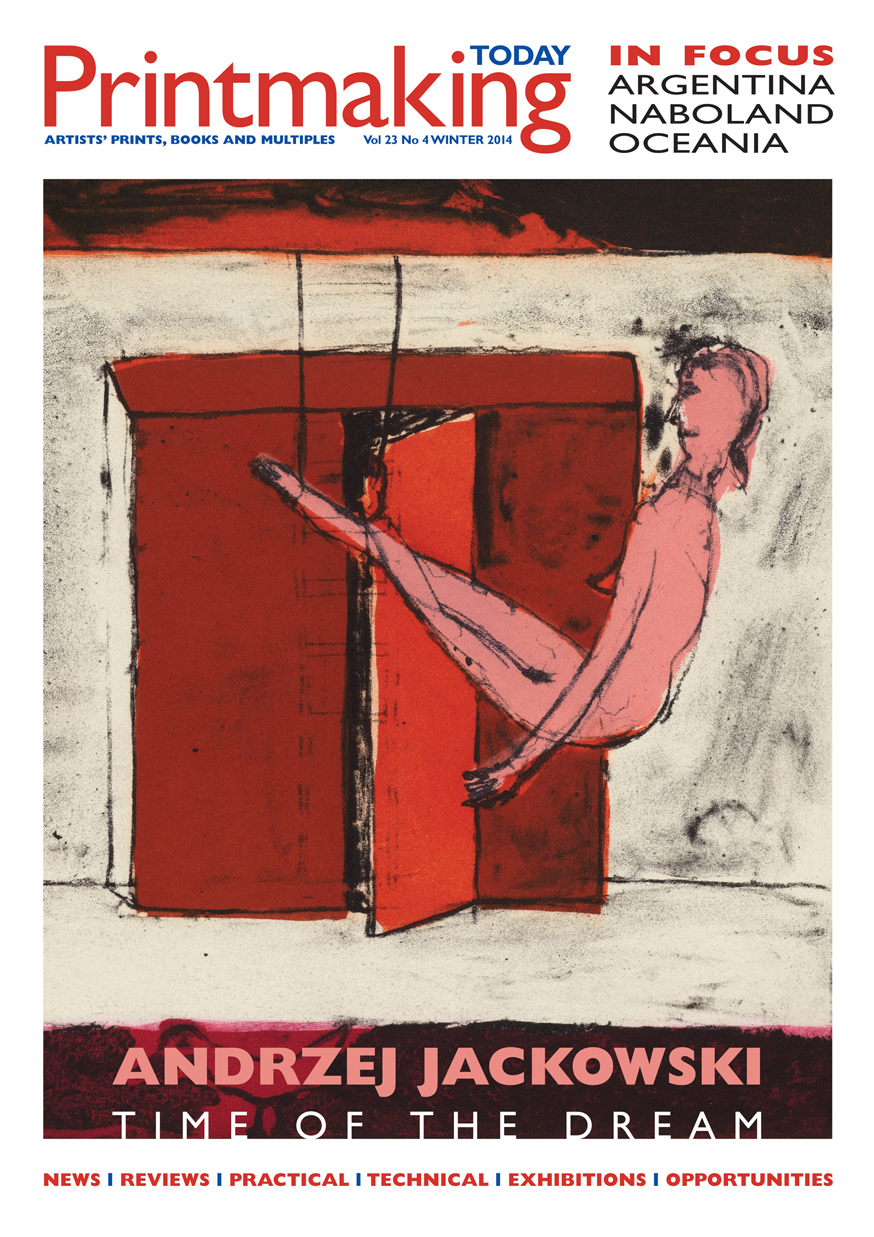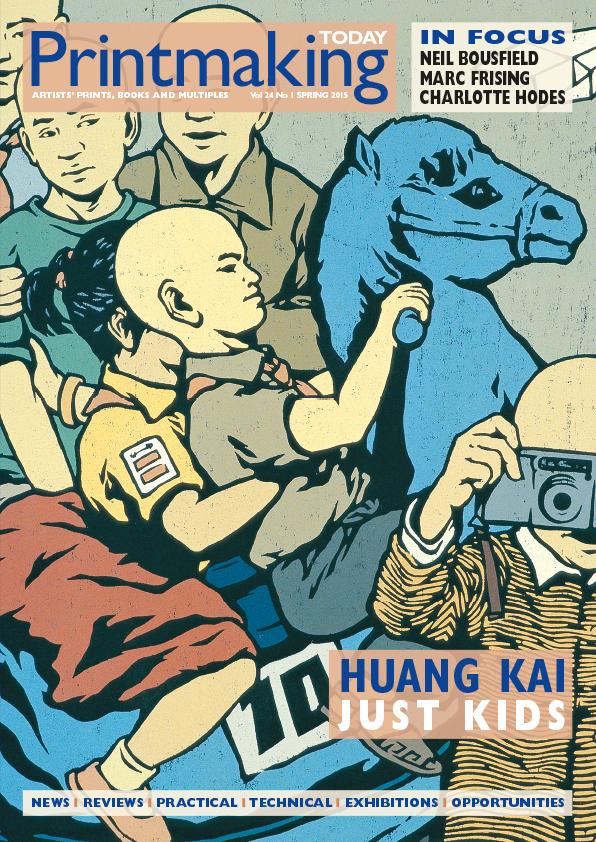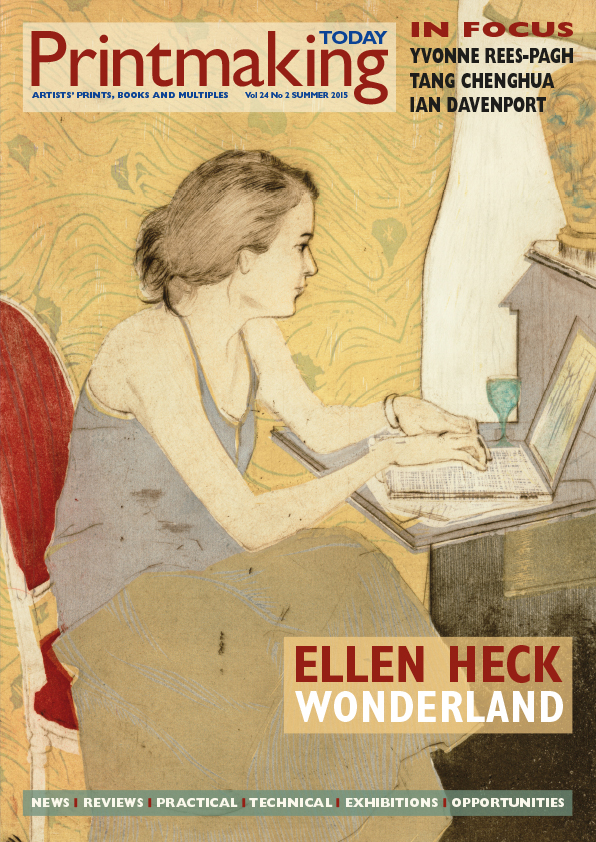 Volume 24 2015 SUMMER NOW PUBLISHED
Summer Issue Highlights
Features on Ian Davenport, Ellen Heck and the socio-political prints of Yvonne Rees-Pagh. China Focus: the new China Printmaking Museum at Guanlan Original Printmaking Base; printing with Chinese papers; and the graphic work of widely travelled artist Tang Chenghua. The Tamarind Institute Summer Course, ghost lithographs, and artist's books at Women's Studio Workshop, plus technical and practical features, collector's digest, listings, news & reviews

Listings and Opportunities
For entries in the Listings and Opportunities Sections of the Autumn 2015 (September) Issue of Printmaking Today - for exhibitions, events and opportunities planned for September, October and November 2015 - please contact our listings editor Wuon-Gean Ho as soon as possible. Final deadline for entries 15 July 2015
Email: wuongean@pt.cellopress.co.uk or listings@cellopress.co.uk

Advertisements for the Summer 2015 Issue
The deadline for advertisements for the Autumn 2015 is 31 July 2015 mail@cellopress.co.uk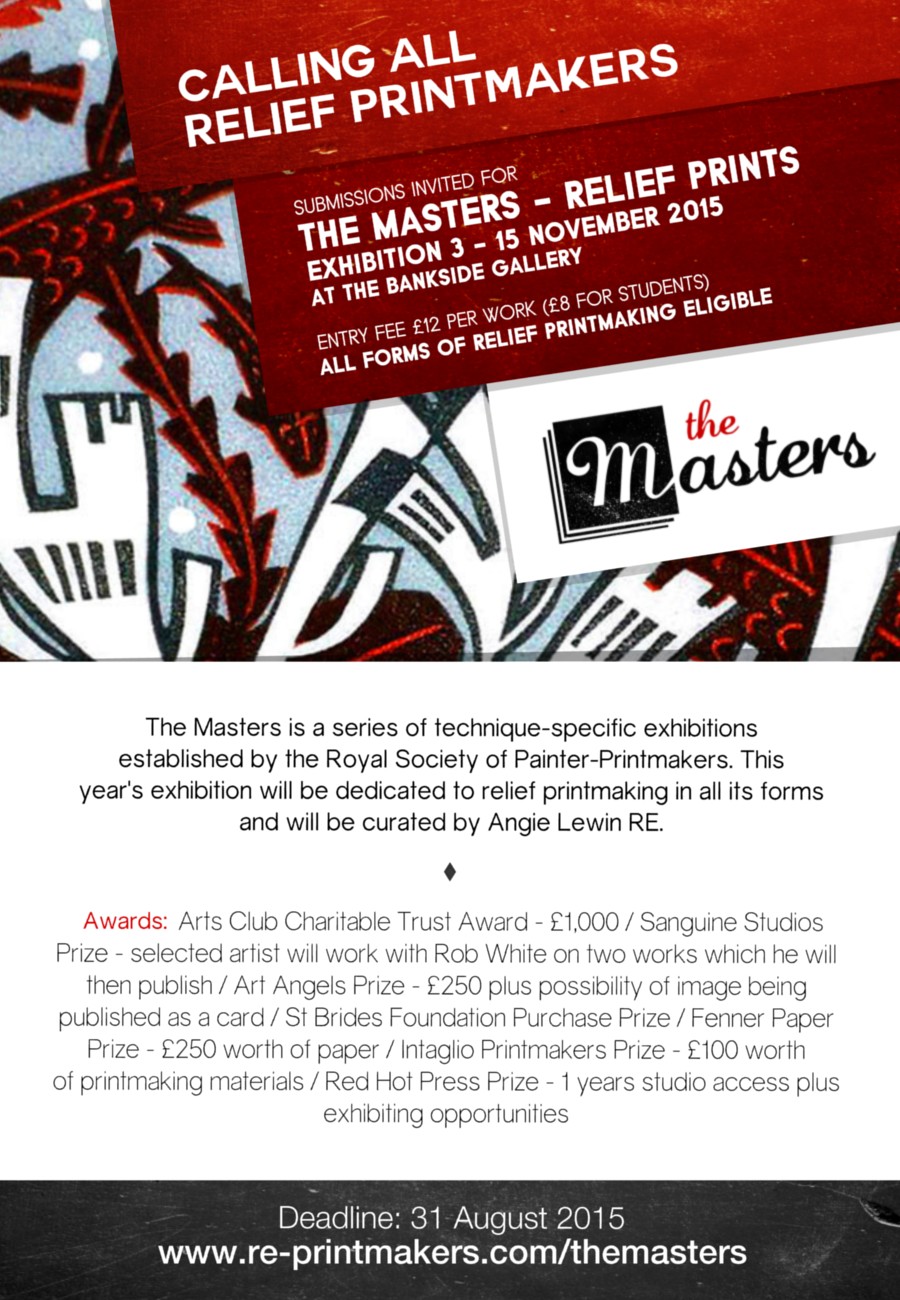 CALLING ALL RELIEF PRINTMAKERS

The Masters is a series of technique-specific exhibitions established by the Royal Society of Painter-Printmakers. This year's exhibition will be dedicated to relief printmaking in all its forms and will be curated by Angie Lewin RE.




For further details please visit www.re-printmakers.com/themasters






















Graduate Opportunities
Printmaking Today
welcomes submissions from current and recent graduate artists for a regular feature on new work in print.
This is a great opportunity to showcase your work and share your ideas and projects with the printmaking community and beyond.Successful submissions will be published in the magazine's 'State of the Art' feature.
Eligibility:
Current BA, MA and PhD students and those within 2 years of graduating (students do not have to come from a specialist printmaking course)
Application:
- Word doc. of 400 words describing one project using print, or a series of works exploring a particular process or idea. Collaborative projects are also welcome.
- 3 low-resolution jpeg images (no larger than 800 pixels in length or width)
- Brief CV
- Full contact details
Please email submissions to the editor,  email:
ncampbell@pt.cellopress.co.uk
Only successful submissions will be acknowledged.
Deadline 1 August 2015
Volume 24 2015 SPRING Now Out
Spring Issue Highlights
Profiles of the Chinese woodblock printmaker Huang Kai, Charlotte Hodes, Marc Frising and Neil Bousfield - plus our regular sections on techniques, news and opportunitites.
Printmaking Today
now has a sister publication 
Illustration
  - It's all about Illustration for more information please visit
www.illustration-mag.com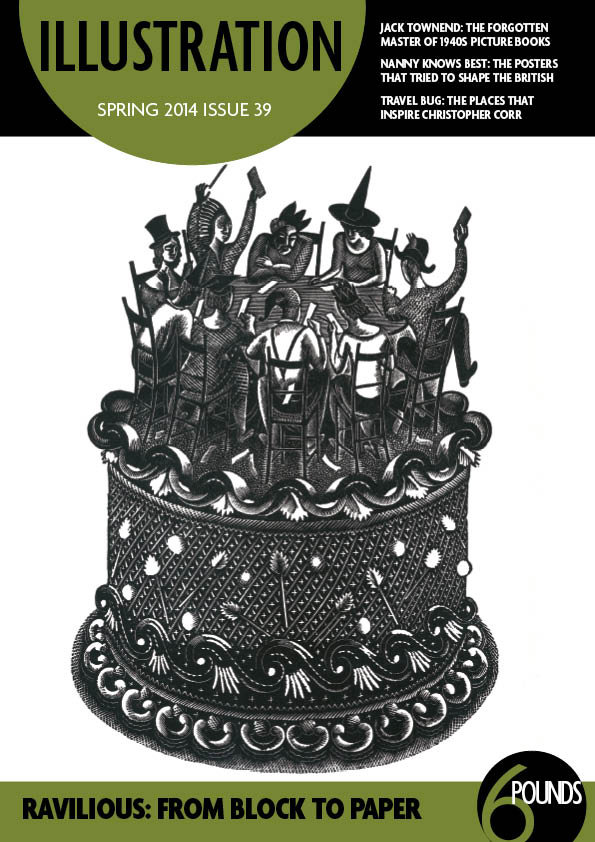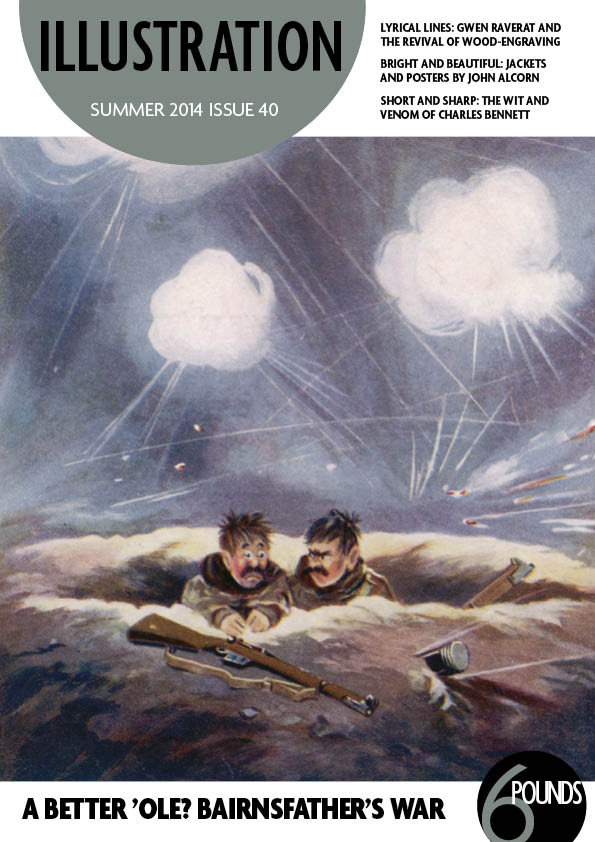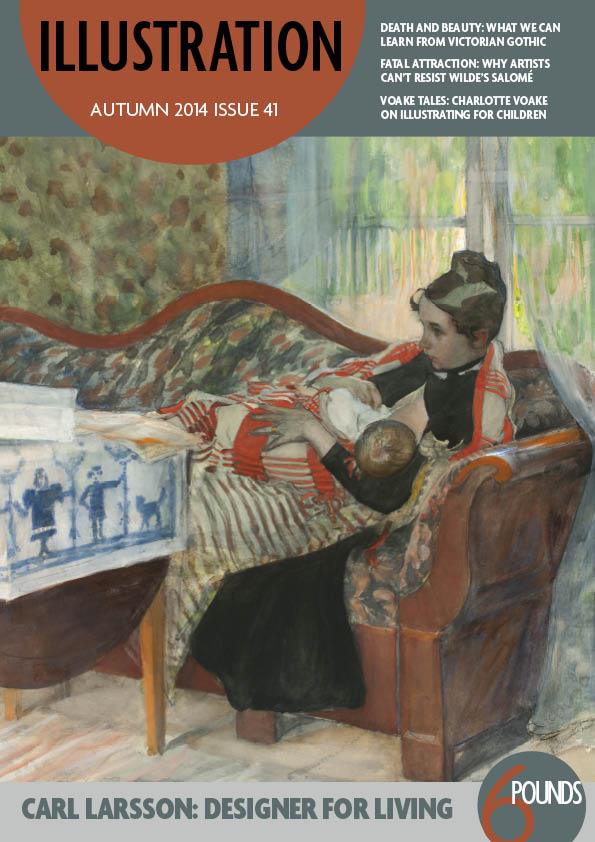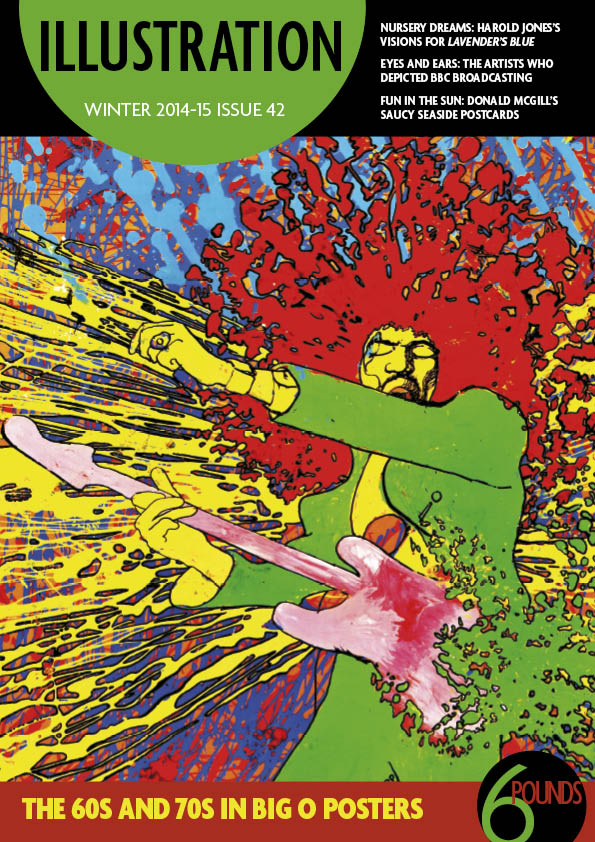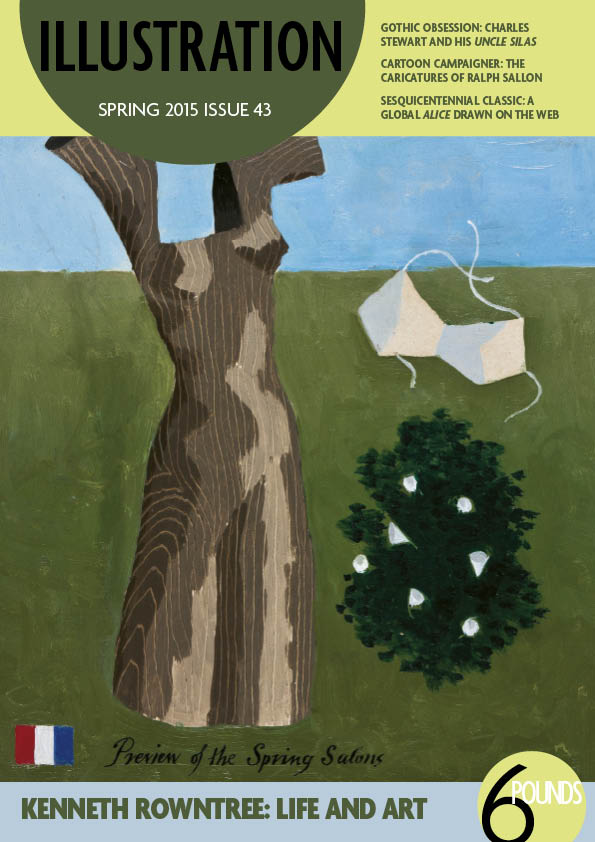 Printmaking Today Volume 23  2014 Issue 4 WINTER Winter Issue Highlights
Profiles of Reinhard Behrens, Pascale Hemery, Andrzej Jackowski and an overview of new international work from London's Frieze to Argentina's print studios and reprensntations of the rainforests of Papua New Guinea.
Education: Mark Hampson guides us round the Royal Academy Schools and discusses dramtic projects emerging from Epsom Suite. Technical Features on Neo-Romantic etchings, letterpress lyrics and a celebration of revolutionary designer Peggy Angus.


Volume 23 2014 Issue 3 AUTUMN 2014 Profiles of Hilary Paynter PPRE, Lucy Skaer and Diane Victor, and a collaborative project by Michael Wegerer and sound artist JUUN. Behind the scenes at the Library & Archive of the Royal Academy. Emily Martin, Artist in Residence at Penland School of Crafts, Oregon. Artouride, a plein-air printmaking initiative. Technical features on framing fine prints and etching with permeable grounds.

Volume 23 2014 Issue 2 SUMMER 2014
---
Features on Michael Craig-Martin - Objects of our time - Stephen Chambers - Perpetual Motion - Sumi Perera RE - Threads of meaning - plus our regular features.

Volume 23 2014 Issue 1 SPRING - March 2014

Features on Ruth Burgess, David Hockney RA, Ørnulf Opdahl and the installations of Nobuhiro Nakanishi. Yale salutes masterpieces of British biodiversity, and the National Trust inspires volunteers at Bewick' s birthplace. A comprehensive survey of the market for contemporary blue-chip prints, plus technical and practical features, listings, news & reviews

---

See our resources page here for listings of current exhibitions - suppliers - editioning services - courses etc
Quarterly international coverage

Exchange ideas and news

Regular features on practitioners

Updates on traditional and digital printmaking

Events guide

Book reviews
We welcome suggestions and ideas. You can contact us here.

Printmaking Today is sold through stockists listed below and is also available on subscription direct from us. To subscribe click here.
---

Where Printmaking Today is stocked
Printmaking Today is also on sale at various art galleries, printstudios and bookshops, including the following outlets:
Tate Modern, Tate Britain, Tate St Ives, The National Gallery, Whitworth Gallery, Arnolfini Books, City Art Gallery Aberdeen, Glasgow Print Studio, Edinburgh Printmakers, Bankside Gallery

If you would like to stock Printmaking Today please contact our distributor
Central Books, 99 Wallis Road, London E9 5LN. Tel: 0845 458 9911 -
email: contactus@centralbooks.com -
www.centralbooks.com