The Editorial Team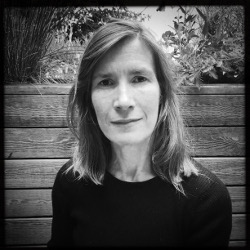 Ruth Prickett - Editor
I have worked in publishing since I graduated with a history degree from Cambridge University in 1991. After a few years doing my fair share of photocopying and re-writing press releases, I served time on a series of business titles as a sub-editor, features writer and news journalist.
Eventually, I clawed my way up to becoming editor of two of the UK's leading accountancy magazines. I have once been quoted in Private Eye's Pseud's Corner, but have never yet worked on a magazine quoted in Have I Got News For You.

My salary rises were accompanied by substantially larger jumps in expenditure as I became increasingly addicted to collecting illustrated books. My credit card statements now contain a comprehensive Who's Who of illustrated antiquarian book dealers. If I have missed anybody out, I apologise. Rest assured that this omission stems from lack of time, not inclination.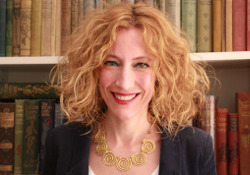 Chiara Nicolini - European Editor
When I was about 15, my mother excavated from an old chest a copy of Novissima – an Italian periodical of the early 20th century – that belonged to my grandfather, a musician, art lover and anti-fascist. I remember browsing with amazement and excitement its oblong pages, wonderfully decorated with fantastic chromolithographic and black and white Art Nouveau illustrations. It was love at first sight.
While reading foreign languages and literature at the University of Genoa, I began to buy reference works on Art Nouveau and Symbolist illustration. This eventually led to my dissertation on "British women illustrators of children's books between 1890 and 1915". In 1998 I moved to London to continue my research into British book illustration. Since then I have worked for several antiquarian book dealers, writing articles on British illustrators for periodicals, and collecting the illustrated books that make me feel as I did when I browsed Novissima at 15.