Illustration - Autumn 2007 - Issue 13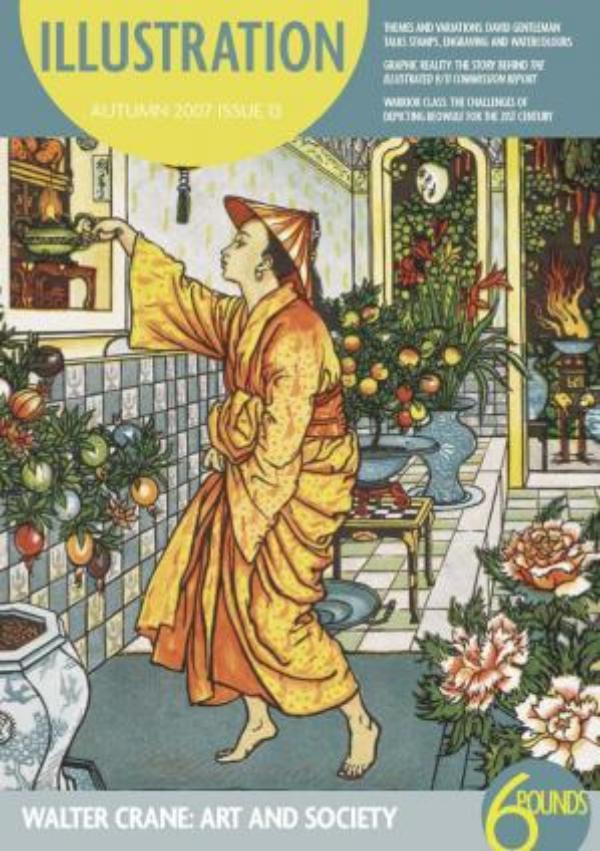 llustration can sit comfortably in the realms of either reality or fantasy, with some types, for example advertising, mixing the two. Most illustrators find themselves asked to do both types at some point in their lives, but many find their true niche largely on one side of the fence. Walter Crane, however, was a talented designer as well as a superb illustrator of fantasy and fairy tale themes. He added to this a strong social philosophy which permeates both his illustrations and his designs (page 8). A century later, the career of David Gentleman has also spanned a wide variety of subjects and media, from ground-breaking designs for stamps to dustjackets, illustrations to fiction and cookery books and watercolour reportage (page 16). 
Today, the word "fantasy" tends to conjure up images, not just of imaginative fiction, but of a particular genre of story and illustration, often influenced by JRR Tolkien's The Lord of the Rings. John Howe has illustrated Tolkien in the past and has now turned his attention to the heroes and monsters of the English epic Beowulf. He explains that fantasy illustration, even when depicting events in a genuine historical period, differs from strictly historical illustration, and serves a different purpose (page 22). Illustration continues to evolve, however, and, as fantasy illustrators turn to historical subjects, so graphic novelists turn to reality. One of the most recent examples of this is the remarkable Illustrated 9/11 Commission Report, a startling and, at times shocking, mix of reality and imagination (page 26). Collectors also need both imagination and knowledge – after all, George Stubbs may have depicted horses with a new level of realism, but devoted racing enthusiasts need to fantasise as well as to know form (page 32). Imaginative illustration needs reality, just as much as reality needs some fantasy. Good illustration blends the two to create worlds that tell us more about our own.