Illustration - Autumn 2011 - Issue 29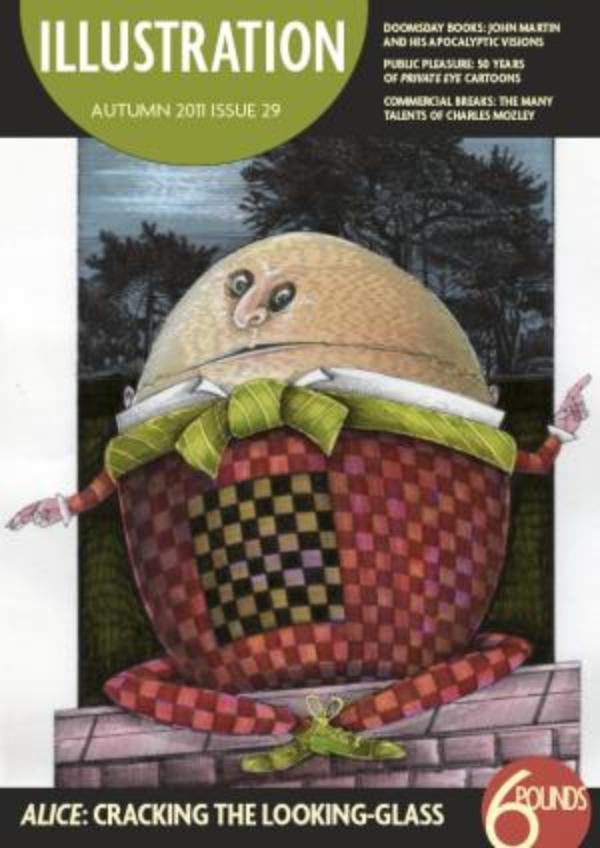 Fantasy and reality work together in this issue to highlight the ways in which illustration enhances both and helps us to learn more about ourselves and our weird and wonderful world. We start with a foray into the practical notebooks behind the wildly imaginative children's books of Oliver Jeffers and then examine the challenges and joys of illustrating the back-to-front, topsy-turvy logic of Lewis Carroll's Through the Looking-Glass; And What Alice Found There. We ask why this book, a sequel that, unusually, has an equal claim to be the author's masterpiece, has attracted fewer great illustrators than Wonderland, and unravel the complex yet oddly rational basis for all its logical twists and turns that make its illustrations such a delight. Earlier in the 19th century visionary artist John Martin had struggled with the real and the imaginary as he created his crowd-pleasing paintings, prints and illustrations of biblical scenes and epics. We find out why his grand fantasies spoke to the existential concerns of the common man yet failed to move many art critics. 
From the high flights of the fantastic, we bump down to earth with the equally imaginative, yet contrastingly earthy, humour of the cartoonists who have attracted and repelled Private Eye readers over the past 50 years. Shocking or amusing, the images chart the history of British politics and fashions in a way few other illustration genres can rival. Meanwhile, the multi-talented artist Charles Mozley veered between imaginative book jackets and illustrations and the fantasies of commercial advertising throughout his long career. We ask why he is not more widely recognised today. Last but not least, we look at fantastic reality in the intricate botanical illustrations of the Highgrove Florilegium and realistic fantasy on the pages of Jane Austen.