Illustration - Spring 2009 - Issue 19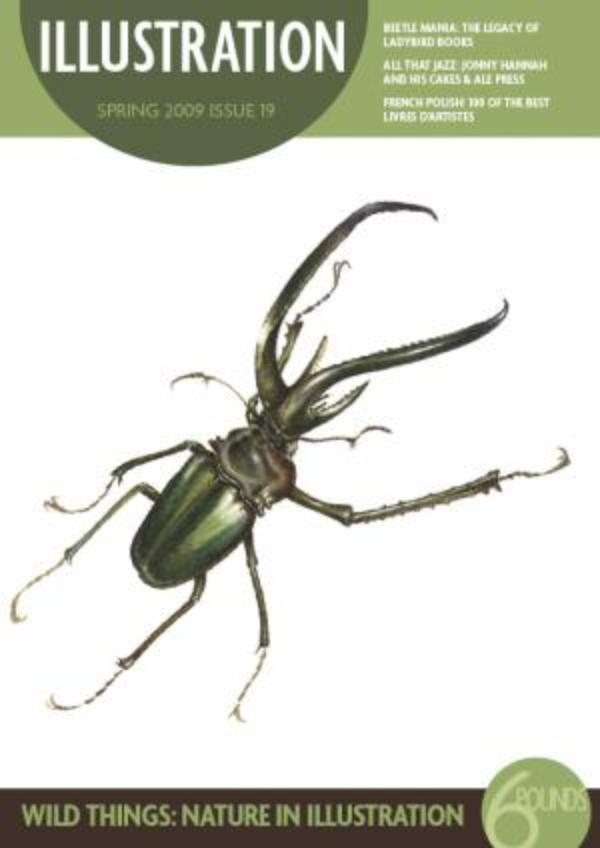 You can't switch on the radio or television at the moment without becoming aware that it's the 150th anniversary of the publication of Charles Darwin's On the Origin of Species. We make no apologies for joining the rush to celebrate this landmark book, but we hope to offer a perspective largely overlooked in many of the other tributes – the long and fascinating tradition of natural history illustration from the engravings of Dürer to the present day. From Darwin's insects we look to the evolution of a different type of beetle: the Ladybird book. 
We explore the history of this famous company and the influence that the huge number of series it published had on successive generations of British children. Who were the illustrators who made these instantly recognisable little books so successful and helped to teach us everything from reading and history to car mechanics and the workings of nuclear power stations?
The traditions of fine art have inspired wood-engraver Derrick Harris and Israeli artist Avi Katz. While Harris drew on the work of 18th-century artists for his distinctive book and magazine illustrations, Katz trawls the entire canon from ancient Greek sculptors to Picasso for his witty pastiches and perceptive caricatures. And Picasso himself has his say – along with Henri Matisse, Robert Delaunay, Odilon Redon, Andy Warhol and Roy Lichtenstein – in the fabulous livres d'artistes collected by Corrado Mingardi. Meanwhile, jazz and 1940s fashion and design are a recurrent theme in the prints and books produced by Jonny Hannah for his Cakes & Ale press. His work mixes old and new to create pieces that are both nostalgic and vibrantly 21st century. Whatever your taste and fortune, we believe there is something in this issue for everyone and hope it sows seeds for innovative hybrid species that may one day develop fresh fruit.