Illustration - Spring 2011 - Issue 27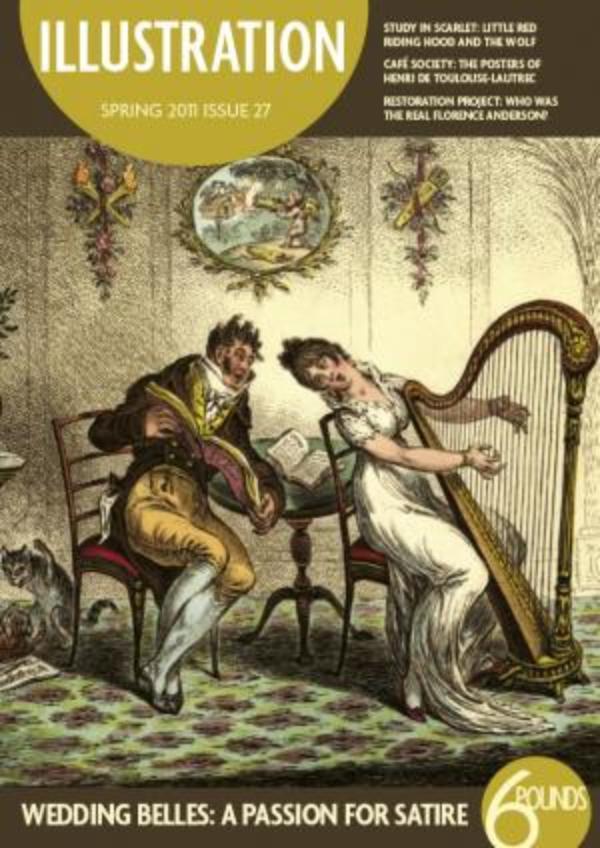 In case you haven't noticed, Prince William and Kate Middleton are set to tie the knot on 29 April. Those without invites who are keen to enjoy the extra bank holiday, but equally happy to catch the highlights of the celebrations on the late news, could get into the spirit of the event with a trip to the Cartoon Museum, which is hosting a celebratory – and possibly cautionary – exhibition of cartoons relating to marriages, both royal and commoner. If you can't get to the exhibition itself then you could relax with our article by its curator, do the washing up with Luke James's Royal Rumble tea towel or even knit your own royal wedding. And if fairy-tale weddings aren't your thing, then you can move on to fairy-tale nightmares when we explore the dark relationship between Little Red Riding Hood and the wolf – and look at the way in which the Germanic and Romantic traditions of the tale differ.
Meanwhile, back in the world of real-life relationships, we uncover the rocky partnership between Florence Mary Anderson and Thomas Mackenzie and ask how this influenced the two illustrators' art and publishing careers. The real-life relationships depicted in many of Henri de Toulouse-Lautrec's posters and prints were rather more short-term than fairy tale, but were all the more promising material for this master of artistic interpretations of society in late 19th-century Montmartre. We visit the Parisian theatres and café-concert venues through the eyes of this remarkable artist and find out more about how his images came to define a period and place. Last, but not least, we turn to the other extreme and talk to an artist currently exhibiting his big prints based on solitude. We learn why he set up his own press producing small books with big messages. We hope you enjoy your day off over the royal wedding – and that this issue offers plenty of inspiration for how to spend it.