Illustration - Summer 2007 - Issue 12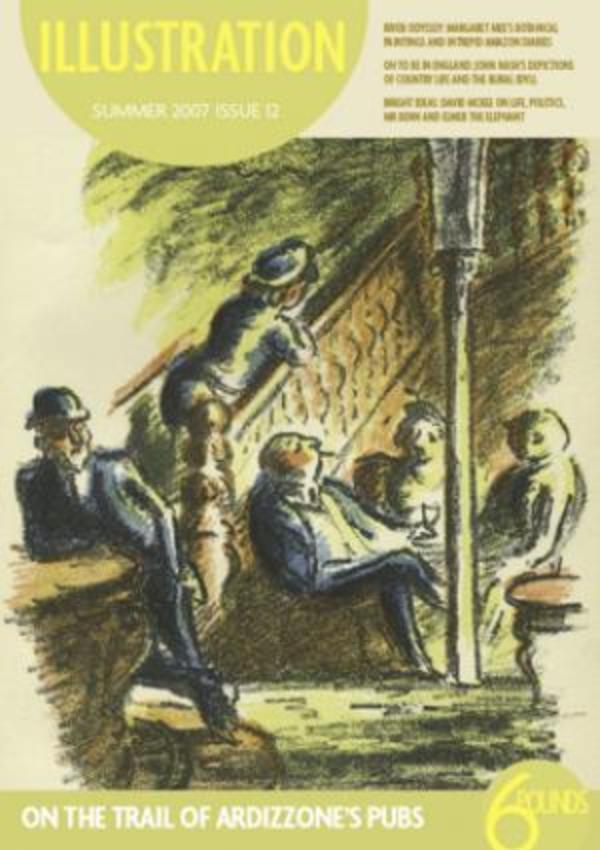 What better way to spend a lazy summer afternoon than a tour round some classic English pubs? If you need a further excuse to indulge, we've found the perfect guide who can add a guilt-salving cultural angle to the afternoon. Edward Ardizzone was an artist who knew his locals – and even went so far as to illustrate them in two books. His house in Maida Vale has just been awarded an English Heritage Blue Plaque, so we provide two alternative routes from his front door to explore the delights of Ardizzone's locals. From picturesque north London stucco, we turn to the English rural idyll when we take a closer look at the illustrations of John Nash, whose depictions of plants and country scenes capture a moment of mid-20th century nostalgia. And when the picnic's over, pick up a racket and head to The All England Lawn Tennis Club for an afternoon of tennis illustrations with a scent of strawberries and cream.
For botanical illustrations from more exotic climes, we find out more about the intrepid artist and explorer Margaret Mee, who repeatedly spent months in the remotest regions of the Amazon recording the plants in her sketchbooks and the people in her detailed and entertaining diaries. The bizarre, brightly coloured and sometimes hostile terrain she discovered was hardly more strange than the imaginary worlds of David McKee, whose books teem with scarlet and purple monsters, pink trees, patchwork elephants and weird and wonderful perspectives. He explains how he uses the extraordinary to cast light on everyday realities and why his delightful children's books often contain a surprisingly serious message. From here we turn to patriotism in the posters and designs by Israeli artist Assaf Berg and the devotion in each pamphlet created by the Pulcinoelefante Press. Sit back in a deckchair and enjoy.