Illustration - Summer 2008 - Issue 16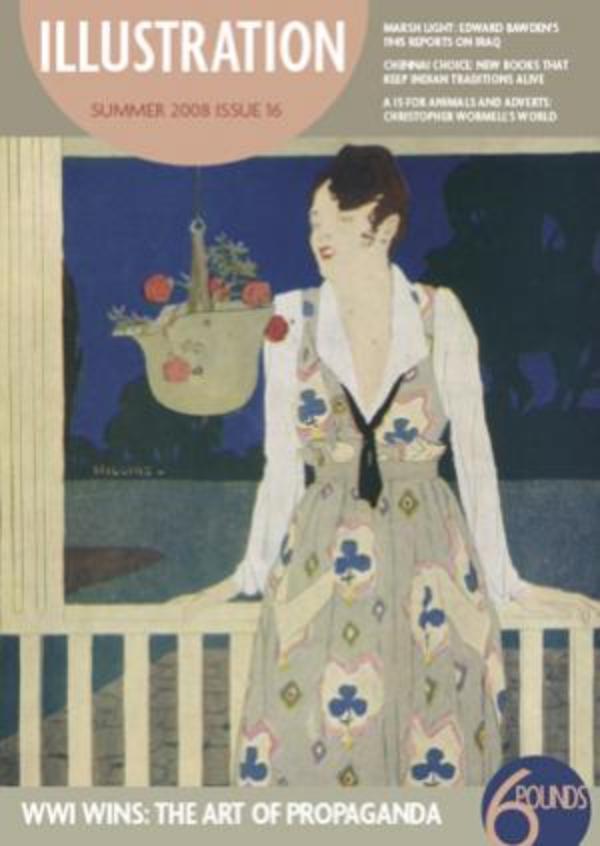 The advent and development of photography has often been heralded as a threat to the continued use of illustration in newspapers and advertising, yet the reports of illustration's death seem to be much exaggerated. For example, while the work of the artists who recorded the events of war in the first half of the 20th century is enthusiastically collected and used by modern historians, who would have predicted that illustrators would still have a role to play in documenting 21st-century conflicts? This issue we look at the past 100 years of illustrators at war. We start with the famous and less well-known names who brought home events at the front in the first world war. We then find out about Edward Bawden's first-hand experiences of life with the Marsh Arabs of Iraq at the end of the second world war, while he served as an official war artist. Then we fast-forward to the 21st century and hear from a modern war artist who has worked with Canadian and US soldiers in recent conflicts in Iraq and Afghanistan. He tells us what illustration can still offer that photography cannot and why it remains an important method of recording major historical events. 
Back on home turf, we talk to Christopher Wormell about his widely varied work that encompasses everything from wood-engravings of idyllic rural scenes to bold linocuts of animals and watercolour images for his own children's books. We then travel to Chennai to explore the work of Tara Publishing, which is using illustration to give new life and a fresh audience to traditional Indian art forms. Back then to Italy to examine a remarkable collection of European periodicals and publisher's archives as well as the extravagant deluxe creations of an Italian fine press. 
So the good news is that illustration is alive and kicking around the world. Spread the word.