Illustration - Summer 2010 - Issue 24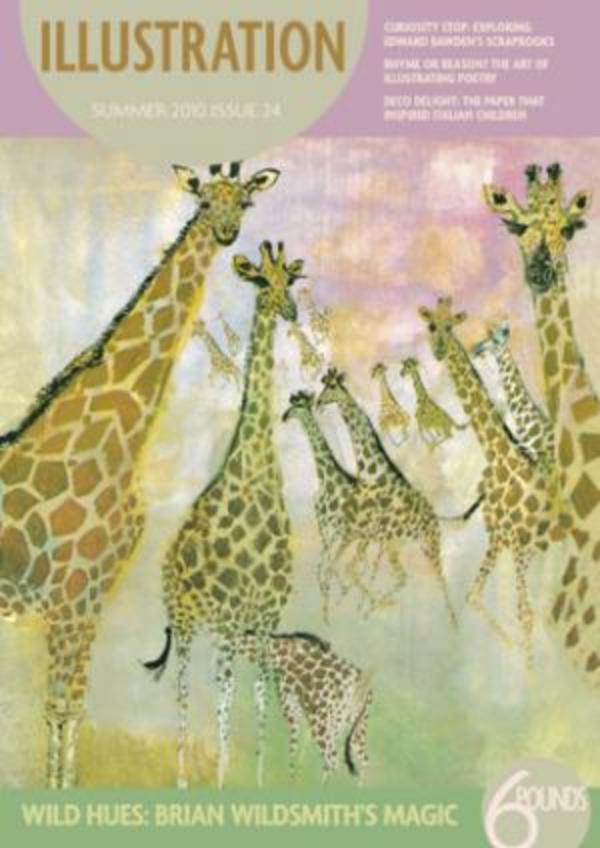 The Euro may be struggling and governments full of doom and gloom about cut backs, but as summer arrives we aim to raise the spirits with a splash of glorious colour when we celebrate the work of Brian Wildsmith. As he passes his 80th birthday, he tells us about his award-winning ABC and why it had such a revolutionary effect on the world of children's publishing in the still austere atmosphere of the early 1960s. Of course, the British have always had a reputation for remaining steadfastly pessimistic when times are good, but unnervingly cheery when things (as they always predicted) go wrong, so we investigate this mix of cynicism and "mustn't grumble" mockery when we learn about Tate's summer exhibition, "Rude Britannia". We ask the curator whether there really is such a thing as a British sense of humour and, if so, what defines it. Humour was never far from the surface in the art of Edward Bawden and we learn more about what amused,intrigued and excited this polymath artist when his executor guides us through the scrapbooks he collected throughout his life. Odd juxtapositions of photos, sketches, labels, swatches and designs are carefully arranged and overlaid to create unexpected insights, baffling contrasts and flashes of laughter. These make the books both artistic gems and a fascinating glimpse into Bawden's mind and thoughts.
Then we're off to the seaside with two very different artists who have both created entire alphabets based on the sea. We examine the results and discuss the nature of illustrated alphabets and the challenges they present, and ask why both artists are sure that they are a form of illustration. Nostalgic armchair travellers can enjoy a taste of an Italian childhood when we examine the illustrative legacy of the remarkable Giornalino della Domenica or contemplate a pizza in the company of murals by Lizzie Mary Cullen for Zizzi.