Illustration - Summer 2012 - Issue 32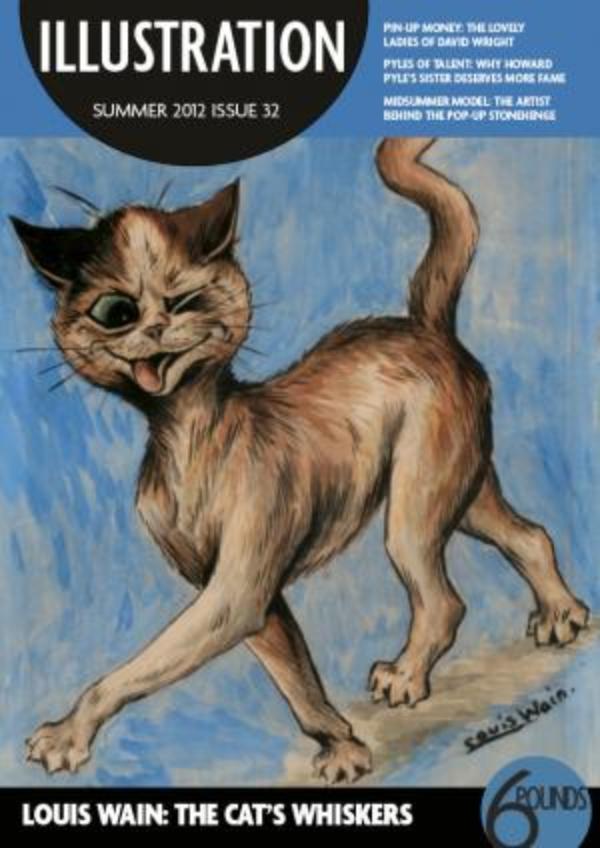 It's often said that adversity spurs on creativity and bad situations can breed good opportunities for some – possibly a handy truism to hang on to at a time when the economic clouds continue to threaten storms across Europe and publishers batten down the hatches on expensive new projects. In this issue we highlight some outstanding examples of the effects of fickle fortune when we look at the life and work of Louis Wain and the circumstances that turned David Wright into a household name.  Wain's images of cats turned him into an international star before he was 40. But, while his designs decorated magazines, annuals, biscuit tins and advertising, the artist himself descended into poverty and schizophrenia and spent his last years in a succession of mental asylums – yet he produced some of his most interesting work at his lowest times. Wright, meanwhile, rose to fame at one of Britain's darkest moments when he began to create the "Lovelies", the fantasy pin-ups who brightened the lives of so many men fighting to maintain Europe's independence. While he continued to be in demand (indeed, overworked) until his death, his work was later neglected when post-war Britain struggled to forget the privations of the war.
Elsewhere in this issue we talk to an artist who survived the recession of the 1980s by creating stamps commemorating aspects of the second world war and we rediscover the illustrations of an American author and artist who completed over 70 books, yet remains almost unknown because she was overshadowed by a far more famous sibling. We end on a positive theme – few commissions can be more rewarding than illustrating a wedding invitation. The economic gloom continues, the British summer remains elusive, but talent will always shine through and the rest of us can enjoy this silver lining even in the darkest days.