Illustration - Winter 2008 - Issue 18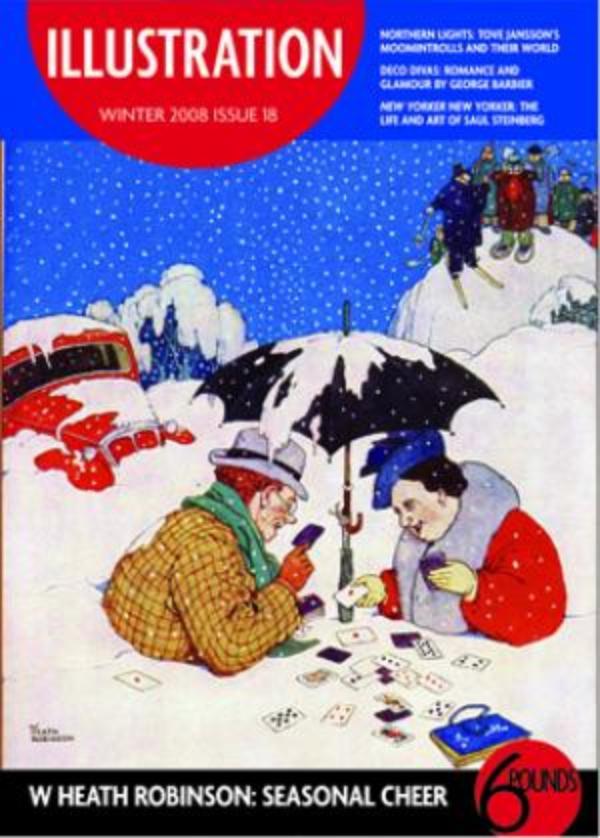 At a time when the news is full of economic gloom, we all need a bit of Christmas cheer and where better to find this than in the cartoons of William Heath Robinson and Saul Steinberg, who raised the spirits of people through the darkest times of the 20th century? The two cartoonists had very different styles, but both found something to laugh at throughout financial crises and world wars – and, more importantly, their art helped others to smile even while facing adversity. If you seek spiritual consolation, however, you may prefer to follow the example of soldiers in the first world war who carried copies of The Rubaiyat of Omar Khayyam to the trenches. Publishers quickly saw the appeal of Edward FitzGerald's translation of the mystical poem and commissioned the greatest illustrators to transform the famous quatrains into glorious artwork.
At a practical level, a combination of financial limitations and rediscovered interest in crafts and traditional skills are prompting more people to think about making their own cards and presents. Christopher Wormell's family have done this for years and the remarkable prints he and his brothers and sisters created should inspire anyone hoping to add a more personal touch to their gifts this year. If you lack the time to embark on this type of project, you can celebrate the craft of fine printing by exploring the books and prints produced by the Curwen Press and Studio – now celebrating its 50th anniversary. Or you could retreat to an armchair and re-enter the world of Tove Jansson's Moominvalley and its bizarre, gently philosophical inhabitants; early proponents of ecological sympathy and the power of family relationships and friendship. Then travel the world with Michael Foreman and party with George Barbier's glamorous fashion icons. We hope this issue does its bit to help you have a very happy Christmas and prosperous new year.