Illustration - Winter 2009 - Issue 22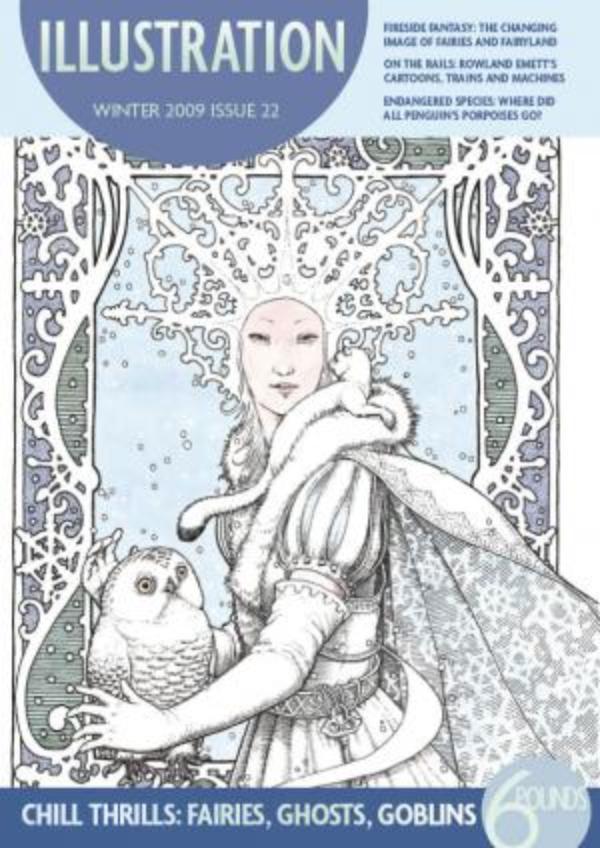 As the nights draw in and Halloween approaches, we turn to the fine tradition of telling supernatural tales and fairy stories in front of the fire. And where better to start than with the daddy of all vampire novels, Dracula? This issue Yvonne Gilbert explains her love of Bram Stoker's classic, tells us why she views the sinister count as the true hero and how she approached the daunting task of illustrating a novel that has more visual clichés than a spaghetti western film. From Stoker's 19th-century asylums and graveyards we turn to Edward Gorey's 20th-century take on gothic and surrealist traditions. We find out about the man behind the bizarre – and hilariously disturbing – little books and explore the amazing range of stories and ephemera that he produced. Having travelled from Transylvania to London and the US, we look to Scandinavia to teach here are times when escaping to an imaginary world is a healthy reaction to coping with tough reality. So it's no surprise that supernatural beings often become more common in fiction, art, television and films when things seem bleakest. Christmas stories, told round a fire when the nights are darkest, have traditionally included tales of ghosts and goblins, nutcracker princes and giant king rats. This winter the shadows are economic as well as seasonal and we turn to the parallel fantastic world of Fairyland when we examine the ways in which early 20th-century illustrators tackled the stranger inhabitants of folklore and legend. Some kept the darker, dangerous elements of the tales, while others neutralised its terrors by reducing fairies to pretty winged children in tutus. Whichever version you prefer, fairies still exercise a powerful attraction for collectors and readers.
From the organic magic of fairies we turn to the imagination of invention when we view the cartoons and crazy machinery of Rowland Emett. We travel on his trains and appreciate the charm that endeared his ornate, nostalgic creations to a generation scarred by war and apprehensive of the future. Meanwhile, Robert Ingpen tells us why he is particularly proud of his illustrations for an ongoing series of fantasy classics, from Treasure Island to Alice's Adventures in Wonderland and A Christmas Carol and discusses why these stories have captured the affection of successive generations. We rediscover the often forgotten illustrative work of Betty Swanwick and try to track down the fate of Penguin's ambitious, but ill-fated, Porpoise series. We look at posters for the emotionally charged drama of opera and ballet as well for the vital services of the Royal Mail. Times change and the future is uncertain, but the role of imagination to help us deal with reality remains constant – and illustration remains at its heart. Have a happy escapist holiday.