Illustration - Winter 2010 - Issue 26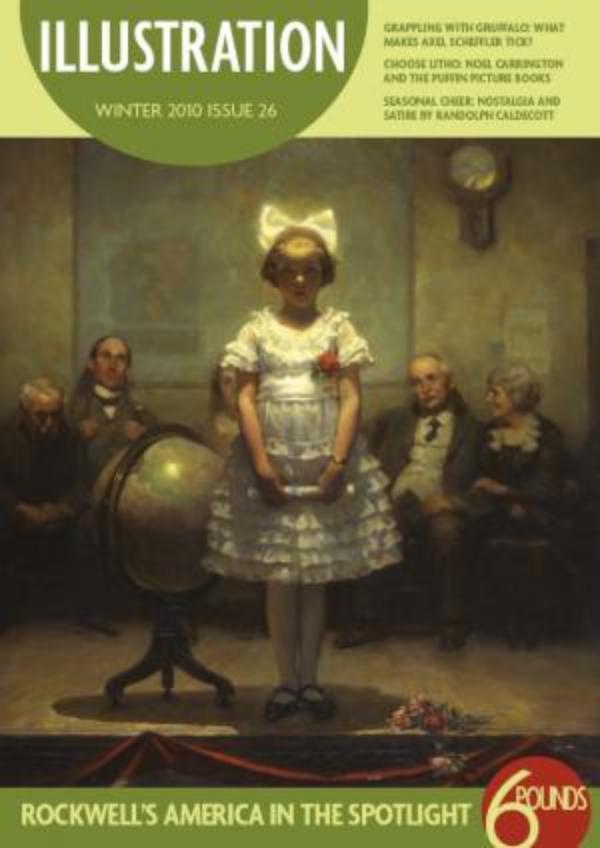 Winter may have come early to much of Britain and Europe this year, but there's nothing more heart-warming than pure nostalgia and we're serving that up in spades this issue. So put down your snow shovels and come indoors for a cup of tea and a chance to soak up the atmosphere of Victorian Christmas cheer and revelry in the illustrations of Randolph Caldecott. After many years out in the cold, the work of Norman Rockwell is once again receiving critical attention, so feel free to enjoy his unashamedly nostalgic and sentimental depictions of small-town America, complete with Santa Claus. It's as all-American and as festive as It's a Wonderful Life or candy canes. And once you're feeling more mellow, few things prompt embarrassingly misty eyes more than your memories of childhood, so sit back and recall the Puffin Picture Books and marvel at the full glory of the autolithographs that made them so special. From there you can turn to an interview with Axel Scheffler, who's busy creating the books that will jerk a reminiscent tear from grown men in 20 years' time – and if you don't yet know what a Gruffalo is, just find a small child and ask them. 
Christmas may come but once a year, but Christmas cards are a year-round business. We find out how the London Library commissions a new one from a different illustrator each year and look at past examples. Meanwhile, Chloe Cheese shows us cards from the artists she knew as a child, as well as those she makes for her family and friends each year. 
But if winter wonderlands and sleighbells jingling aren't your thing and you prefer to escape somewhere more exotic when the mercury plummets, then travel with Paul Hogarth to the tropical humidity of Graham Greene's books.