Editioning Services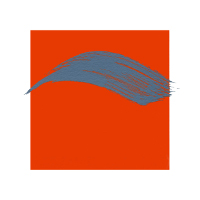 Artizan Editions
Unit 2 New Building, Ellwood Road, Milkwall, Coleford GL16 7LE
T: +44 (0) 1594 837060
E: info@artizaneditions.co.uk
www.artizaneditions.co.uk
Screenprinting workshop with editioning services & publishing original prints


Hippo Screenprinters Ltd
T: 01277 355 362
E: lynne@hipposcreenprinters.co.uk
www.hipposcreenprinters.co.uk
Fine Art printmaking studio in Essex, specialising in hand-pulled screenprint editioning, etching & giclee printing. Also running workshops


Jealous Print Studio
3rd Floor, 2A Luke Street, London, EC2A 4NT, UK. T: +44 (0)20 7739 1760
E: matthew@jealousgallery.com
www.jealousprints.com
Collaborative screenprinting studio and print gallery for fine art editioning. Digital print facilities for mixed media screen/digital editions
www.jealousprints.com

Seal Chart Etching Studio
Chart Farm, Seal Chart, Sevenoaks Kent TN15 0ES, UK
E: lawrence@ lawrencejenkins.co.uk
Intaglio courses & editioning. Rochat press. Studio in farm environment. Free parking. Zinc, copper & paper can be bought at the studio. Visitors are welcome Wed & Thu, 12:30-1pm
www.sealchartetchingstudio.info

St Barnabas Press
9 Belfast Yard, Coldhams Road, Cambridge CB1 3EW
Enquires: james@stbarnabaspress.co.uk
Thirty years experience of editioning and working on collaborative prints. Come and try the facilities; put yourself in the hands of James hill and create prints in lithography, screen printing, intaglio, relief printing and all allied photo processes. Original prints are what we do.
www.stbarnabaspress.co.uk
01223413792 / 07703442646