Studios and Workshops
Atelier S8

Safirveien 8
N-4321 Sandnes, Norway
E: info@atelier-s8.no
www.atelier-s8.no
Atelier S8 focuses on the preservation of traditional printmaking methods and equipment, combined with the development of sustainable and environment-friendly processes. Facilities for lithography, etching/intaglio, relief and letterpress. Edition printing, residencies, workshops, courses, and open-access studio.
Bath Artist Printmakers
3b Upper Lambridge Street, Larkhall, Bath BA1 6RY, UK
Enquries by text message please 07757 561 389 or via web page
www.bathartistprintmakers.co.uk
President Rosemary Simmons Hon. R.E. Facilities for etching, photo polymer etching, intaglio and relief printing. Our courses listed on the website. New members welcome

Belfast Print Workshop and Gallery
30-42 Cotton Court, Waring Street, Belfast, BT1 2ED
Tel: 02890 231 323
Email: director@bpw.org.uk
Web: www.bpw.org.uk

Belfast Print Workshop was established in 1977 to welcome artists interested in the practice and promotion of printmaking. It provides a fully equipped printmaking studio space in the heart of Belfast city. The workshop offers an extensive programme of practical courses, alongside open studios and demonstrations. BPW also provides opportunities for residencies, exhibitions, skills and professional advancement, to support the income, wellbeing and livelihood of its artists and the communities they work with. We welcome visitors during office hours where you can view a selection of work for sale in our studio exhibition and print browsers as well as selected works from the BPW archive. Supported by the Arts Council of Northern Ireland.

bip-Art Printmaking studio - brings inner peace
1a Arundel Mews, Arundel Place Kemptown, Brighton, BN2 1GG
Tel: 01273 603109
Email: bipart@rocketmail.com
Web: www.bip-art.co.uk
Instagram- @bipartprintmaking
We offer traditional printmaking courses in Etching, Collagraph, Wood, Vinyl and Linocut, Zinc plate Lithography and Monoprinting. Open Access facilities available in all areas. We welcome Printmakers from the beginner to the advanced. Parking available.


Birmingham Printmakers

Unit 312 Jubilee Centre, 130 Pershore Street, Birmingham, B5 6ND
E: info@birminghamprintmakers.org
http://birminghamprintmakers.org/
Facilities for etching, lithography, relief, screen-printing & darkroom. Courses & exhibitions

Brighton Etch / Heike Roesel

Unit 5, Level 4 South, New England House, New England Street, Brighton, BN1 4GH
T: Heike Roesel on 07962 615445
E: heike@heikeroesel.co.uk
www.heikeroesel.co.uk
Twitter: @BrightonEtch
Instagram: @heike-roesel-etchings
The courses teach the basic principles of Acrylic Resist Etching techniques on steel plates using liquid hard grounds and acrylic spray grounds to create tonal areas. The plates bite in a copper sulphate and cocking salt solution. This technique is a real alternative to traditional etching methods. It offers a wide range of creative options within a much safer working environment for the artist. Beginners and experienced artists and printmakers welcome. For course dates starting from September 2021 and booking please contact Heike directly.
Curwen Print Study Centre
The Old Granary, Bury Road, Great Thurlow, CB9 7LF
T: 01223 892380
E: enquiries@curwenprintstudy.co.uk
www.curwenprintstudy.co.uk
Fine Art Printmaking tuition for artists of all abilities. Courses in Lino, Woodcut, Collagraphs, Drypoint, Monoprinting, Solar Plate, Etching, Stone & Photo Lithography, and Screen Printing. Year long Certificate course with professional Assessment & Mentoring. New Open Access Studio, Membership options available to Artist Printmakers.
Dundee Contemporary Arts

152 Nethergate, Dundee DD1 4DY
T: 01382 909900
E: annis.fitzhugh@dca.org.uk
Dundee Contemporary Arts
DCA Print Studio is a spacious, open-access workshop housing world-class print and fabrication facilities at affordable rates. We run courses for all levels, and offer one-to-one tuition in processes from stone-lithography to 3D printing and laser-cutting. Our DCA Editions programme draws on DCA's renowned Gallery programme to produce limited editions by leading artists

East London Printmakers
42 Copperfield Road, London E3 4RR
E: studio@eastlondonprintmakers.co.uk
East London Printmakers
East London Printmakers is an artist-run open access printmaking studio in Mile End. Facilities include include water-based screenprinting, zinc and copper etching, relief printing, fabric printing and photo-etching. ELP organizes regular exhibitions for its members as well as running workshops in a wide variety of techniques. Open-access sessions are on Thursdays and Saturdays. Workshops for all levels on Wednesdays. For more information and booking please visit our website
Edinburgh Printmakers
Workshop and Gallery
Castle Mills, 1 Dundee Street, Edinburgh EH3 9FP
T: +44 (0)131 557 2479
E: enquiries@edinburghprintmakers.co.uk
Edinburgh Printmakers
Edinburgh Printmakers is a leading visual arts organisation and registered charity specialising in contemporary fine-art printmaking. Our large, open-access studio is used by beginners and professional artists alike; we have a large range of printmaking courses available to the public and a world-class residency programme open to professional artists. In our gallery space we've exhibited work by prominent international artists and we continue to commission exhibitions that explore the horizons of contemporary printmaking. We also have a wonderful shop selling artwork made in the studio
East Side Print CIC
Unit 2, Arundel Mews, Brighton, East Sussex, BN2 1GG
T: 01273 694976
E: info@eastsideprint.org
www.eastsideprint.org
Artist-led screenprinting studio in Brighton. We run a programme of daytime, evening and weekend practical courses suitable for all abilities in screenprinting on paper, fabric printing and related activities including mono-print, collage and cyanotype. Our fully equipped studio has four screenprinting vacuum beds, a kippax LED exposure unit, darkroom, washout unit and large fabric printing table. Membership offers bookable open access sessions, exhibiting and selling opportunities and online gallery. We have a community outreach programme and fundraise to provide creative opportunities particularly for those facing barriers to participation.
Fyns Grafiske Værksted
Hans Jensens stræde 18-20
DK-5000 Odense, Denmark
fynsgrafiskevaerksted@gmail.com
www.fynsgv.dk
Printmaking studio, fine art gallery courses in lino-woodcuts, dry point, etching, monoprinting, photogravure, collographie, polyester-plate and lithography. Courses for children too. Free entrance to the gallery. Member based association and Artist in residence.

Graphic Studio Dublin
Distillery Court, 537 North Circular Road, Dublin 1, Ireland
Tel: +353 (0)1 8170942
Email: info@graphicstudiodublin.com
www.graphicstudiodublin.com
Graphic Studio Dublin, Ireland's oldest fine art print studio, established in 1960. Our 7,000 Sq Ft (650 sq m) studio has facilities for intaglio, photo intaglio, relief print, screen print, letterpress and lithography. Technical assistance and education of artist members in the above printmaking techniques is core to our ethos. We run a large range of weekend and evening courses. Applications for open access and full membership are welcomed in January and July each year. Applications for unpaid residencies are reviewed monthly

Gloucestershire Printmaking Co-op GPC
Griffin Mill, London Rd, Stroud, GL5 2AZ
info@gpchq.co.uk
www.gpchq.co.uk
01453 350885 answered 9.30 to 2.30 Tuesdays & Thursdays
A co-operative run by members with facilities for Etching, Relief printmaking, Letterpress, Stone litho, Water based screen printing and dark room facilities. We run regular day, evening & weekend courses and The Printmakers Gallery has a program of events throughout the year. The Gallery is also available for hire. New members welcome
Heatherley School of Fine Art
75 Lots Road, Chelsea, London SW10 0RN, UK
T: +44 (0) 20 7351 4190
E: info@heatherleys.org
www.heatherleys.org
Spacious, light and friendly studio in Chelsea. Weekday courses and Saturday open access print workshop with on hand tutor for technical support. Screenprinting, etching, relief printing, photopolymer and lithography. Beginners and advanced printmakers welcome! Inks and some materials provided.
Hot Bed Press Printmakers' Studio
1st Floor, The Casket Works, Cow Lane, Salford, M5 4NB, UK
T: +44 (0)161 743 3111
E: info@hotbedpress.org
The largest open-access workshop in the North West, with facilities for screenprinting, etching, letterpress, book-arts and more. With 50 weekend and evening courses per year for beginners, through to master-classes for experienced printmakers, we now run year-long courses: The Complete Printmaker and The Complete Book Artist
www.hotbedpress.org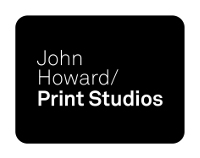 John Howard Print Studios
Unit 4, Jubilee Wharf, Penryn, Cornwall, TR10 8FG, UK
T: 07870 679061 or +44 (0)1326 314006
E: john@johnhowardprintstudios.com
www.johnhowardprintstudios.com

A high-quality and vibrant facility offering opportunities for new and experienced printmakers to develop their skills and expertise. A centre of printmaking excellence, the studio is located in an iconic eco-building on the creekside in Penryn, with views to the harbour side and out to Falmouth bay. The studio is equipped for etching, relief, mono-printing and photo-etching and offers a programme of workshops, courses, one-to-one tuition and open-access studio time. It also provides an editioning service, opportunities for display and sale of fine art prints and organizes regular exhibitions. For further information see the website or telephone


Inkspot Press
Unit 5, 1st Floor West, Industrial House, Conway Street, Hove BN3 3LW
www.inkspotpress.co.uk
info@inkspotpress.co.uk
Tel: 01273 691496
Open access printmaking workshop for silkscreen, relief printing and letterpress run by established artist Jane Sampson. Daily rates and yearly membership available. Courses, weekend workshops. 1 day classes and summer schools with expert tutors.


Leicester Print Workshop
50 St George Street, Leicester, LE1 1QG
T: 0116 251 4174
E: info@leicesterprintworkshop
www.leicesterprintworkshop.com
Open access, well equipped, well lit, ground floor studio offering artists a high quality printmaking experience in a friendly, supportive environment. Specialist knowledge of traditional and non-traditional techniques. Facilities for etching, water-based screenprinting, relief & letterpress, stone & plate lithography and framing. Full programme of short courses, education, artist talks and exhibitions in our new Exhibition Space. Open Tuesday-Saturdays. Welcomes established professionals and beginners to the field
The Lemonade Press
Elm Road Studios
Elm Road
Horfield
Bristol
BS7 8RJ
lemonadelitho@gmail.com
www.thelemonadepress.co.uk
07757675585
Printmaking studio in Bristol specialising in stone and plate lithography. Offering collaborative edition printing, artist residencies open access membership and classes. Service for ball graining zinc and aluminium lithographic plates. Please contact for more information or see our website. Please contact for more details.

Linden Print Studio
Linden Farm House, Baldwinholme, Carlisle CA5 6LJ
Tel: 07719 990 0726
Email: vega@lindenprintstudio.co.uk
Web: www.lindenprintstudio.co.uk
Facilities for non-toxic, safe etching and relief including woodcut, lino and collagraph. Courses and open access as well as outreach with experienced printmaker/artist educator. For beginners through to experienced artists. Well-lit classroom/studio space for hire. Beautiful on-site holiday cottage available for residencies/bespoke tuition.
Manhattan Graphics Center
www.manhattangraphicscenter.org
Providing an accessible environment for the learning and practice of fine art printmaking, with NEW ONLINE PROGRAMMING: master classes, artist talks, and member benefits. We also host annual international juried exhibitions. To learn more, visit our website (manhattangraphicscenter.org) or follow us on Facebook and Instagram (@manhattangraphicscenter).
Northern Print
Stepney Bank, Newcastle upon Tyne, NE1 2NP, UK
T: +44 (0)191 261 7000
E: enquiry@northernprint.org.uk
www.northernprint.org.uk
Northern Print is an open-access print studio with facilities for etching, water-based screenprinting, relief printing and photo-processes as well as access to a large format printer and laser cutter. We run beginners and advanced courses for adults in a wide range of techniques along with workshops for schools, colleges and community groups. There's a changing programme of exhibitions in the gallery showcasing contemporary printmaking by national and international artists, as well as original prints for sale and a range of specialist printmaking papers and other print materials available to purchase.



Ochre Print Studio
Lockwood Centre, Westfield Rd, Slyfield, Guildford, GU1 1RR, UK
T: 07988 229763
E: info@ochreprintstudio.co.uk
www.ochreprintstudio.co.uk
Open-access, courses, artists? talks and exhibition opportunities.
Spacious & friendly
Oxford Printmakers Co-operative Ltd
Christadelphian Hall, Tyndale Road, Oxford OX4 1JL, UK
Contact: Catriona or Lizzie
T: +44 (0) 1865 726472
E: oxfordprintmakers@hotmail.co.uk
www.oxfordprintmakers.co.uk
Open-access studio for intaglio, stone litho, relief and screenprinting. Technician sessions: Mondays 4-8, Tuesdays 10.30-6.30 and Saturdays 11-5. Ranges of membership are available, and short courses run throughout the year.
New members welcome

Peacock Visual Arts
21 Castle Street, Aberdeen, AB11 5BQ, UK
T: +44 (0)1224 639539
E: info@peacockvisualarts.co.uk
www.peacockvisualarts.com
Peacock Visual Arts has two large, light open-access printmaking workshops with facilities for screen printing, lithography, intaglio and relief. Our printmakers are on hand to help both new and experienced printmakers with their projects. As well as weekend classes for both beginners and experienced printmakers, we provide 1-2-1 sessions that can be tailored to the individual's requirements. We also provide publishing and editioning services for a wide selection of artists and galleries. In addition, Peacock Visual Arts has a contemporary art gallery, print shop and digital fabrication studio

Print Market Project Cardiff
The Workshop, 41a Market Road, Canton, Cardiff CF51QE, UK
E: studio@printmarketproject.com
www.printmarketproject.com
T: 07775 707 875
Creative Director: Pete Williams
The PMP is a fine art print studio, housed in an old barn set in Cardiff city centre, this independent workshop has contemporary specialist knowledge of traditional and non-traditional printmaking techniques. Provides: open access with master support and individual tuition. Weekend workshops. Editioning undertaken for artists and galleries. Facilities: etching, stone & plate lithography, screenprint & relief printing. Mission: Our aim is to evolve new projects to bring the possibilities that print offers to the wider fore of fine art.


Regional Print Centre

Coleg Cambria, Grove Park Road, Wrexham, LL12 7AB, Wales, UK
Tel: 01978 267629
E: printcentre@cambria.ac.uk
www.regionalprint.org.uk

The Regional Print Centre offers open access printmaking facilities, workshops, courses and events for those who are new to printmaking as well as professional development and training for more experienced printmakers and artists.
The studio caters for traditional and non-traditional printmaking techniques including monotype, etching, relief and screenprinting.
The Regional Print Centre is a Coleg Cambria project funded by the Arts Council of Wales.



Seacourt Print Workshop
The Centre for Contemporary Printmaking, 75 Main Street, Bangor BT20 5AF
T: +44 (0)28 9146 0595
E: info@seacourt-ni.org.uk
www.seacourt-ni.org.uk
Safer Printmaking facility providing access to the largest range of techniques in Ireland including ferric chloride and copper sulphate etching, screenprinting, relief printing, traditional and waterless lithography, galvetch, cnc engraving and digital print-making. The organization offers a range of membership options whilst delivering a high quality programme of international artists? residencies, educational courses, targeted outreach and exhibitions





Spike Print Studio
133 Cumberland Road, Bristol BS1 6UX
T: +44 (0)117 929 0135
E: info@spikeprintstudio.org
www.spikeprintstudio.org
twitter @spikeprint
Spike Print Studio in Bristol is the largest open-access print studio in the South West and a co-founding, not for profit studio group of Spike Island, an international centre for the development of contemporary art and design. Open to anyone with any level of experience and with 24 hour access for keyholders, the studio enables artists to explore and experiment with all aspects of printmaking. SPS is committed to education for the public and delivers an innovative and respected learning programme. We actively promote artists and professional development training with students. Spike Print Studio editions high quality and innovative, contemporary prints produced with invited artists and commissions artists to make new work.


Slaughterhaus Print Studio
Vincent's Yard, 23 Alphabet Mews, London SW9 0FN
T: 07946 854207
E: info@slaughterhaus.net
www.slaughterhaus.net
Slaughterhaus is a professional print studio offering a membership scheme for experienced printmakers, beginner and advanced courses and professional development opportunities for artists in south London. Facilities for etching, lithography, relief, collograph, drypoint, monotype. Please see website for more information, and for news of our courses. For all enquiries, or to be added to our mailing list, please contact: info@slaughterhaus.net
Thames-Side Print Studio
Thames-Side Studios, Unit 4 Harrington Way, London SE18 5NR
T: 020 8316 5522
enquiries@thames-sideprintstudio.co.uk
www.thames-sideprintstudio.co.uk
Overlooking the Thames in SE18, we are a spacious professional studio offering facilities, courses and services in screenprinting, etching, offset litho, relief, textiles & large format printing; open access days and 24-hour key holder membership options and an editioning service for artists and galleries. Based at Thames-Side Studios, a sustainable community of high-quality affordable studios for artists, designers and makers on a 7-acre site in SE London.


Twocentspress – Printmaking in Tuscany
Via del Castello 148
Serrazzano, 56044 Pisa (Italy)
www.twocentspress.com
Email: info@twocentspress.com
TwoCentsPress offers printmakers at all levels of expertise the opportunity to live and work in the extraordinary natural environment of the Metal Hills, in Tuscany, just south of the Etruscan town of Volterra. At very reasonable cost, for long or short stays, printmakers and their friends are accommodated in their own private apartment in a historical building within the walls of Serrazzano, and have 24/7 use of the adjacent workshop fully equipped for all intaglio printmaking techniques. The workshop has a large library on printmaking history and techniques, a wide selection of quality papers, and a B&W darkroom to support alternative photographic processes, traditional photogravure and photopolymer gravure. Technical assistance and instruction provided upon request. Materials and supplies sold at cost


Volcanic Editions
16 Rose Hill Terrace, Brighton BN1 4JJ
T: 07986 532 161
E: printsianbrown@hotmail.com
www.volcaniceditions.com
Specialists in Screenprinting, Solar Plate Etching, Carborundum Etching, Monotype and Drypoint. Beginners and professionals welcome in a small but immaculate workshop to learn, experiment or Edition prints to the highest level. Sign up to our monthly newsletter on the home page of my website and receive details of printing opportunities, courses as well as deadlines for print competitions and exhibitions.

West Yorkshire Print Workshop
Open-access printmaking facilities silkscreen, etching, relief printing, drypoint, collagraph, photo plate lithography, photo intaglio & letterpress. We run Courses, Exhibitions and offer Memberships.
T: 01924 497646
E: info@wypw.org
W: www.wypw.org
75A Huddersfield Road, Mirfield, WF14 8AT

WM College
www.wmcollege.ac.uk
gareths@wmcollege.ac.uk
@wmc_print
@wm_college
Based in the heart of London, WM College provides part-time education for adults, with a wide range of printmaking courses for all abilities. Our studios are equipped with the tools required to support the experienced printmaker in etching, photoetching, photopolymer, lino, dry point and other relief processes. We have 2 Rochat etching presses and an Albion relief press as well as some specialist materials available to learners at cost price. Visit our website or contact the curriculum manager for more information.
Worton Hall Studios
0208 9919471
info@wortonhallstudios.com
www.wortonhallstudios.com
Home to Coriander and Curwen Studios and Huguenot Editions. Specialists in silkscreen, lithography, etching, large format digital printing, and plate graining. Artist Studios available for rental. Visitors welcome by appointment.
Worton Hall Estate, Worton Road, Isleworth, Middlesex. TW7 6ER
Zea Mays Printmaking Online School

www.zeamaysprintmaking.podia.com
The art of printmaking is within your reach! Video tutorials on monotype, woodcut, photopolymer, screen-printing and more from our experienced faculty. Plenty of lessons geared toward beginners and printmakers who do not own a press. Many non-toxic practices that can be safely done at home, from a leading studio in green printmaking. We also offer downloadable PDFs of our research projects for those interested in bringing more sustainable practices to their studios.